John Eyre-Walker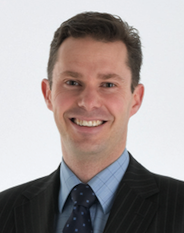 John has over 20 years experience in the Financial Services sector. John graduated from Deakin University in Victoria, Australia in 1995, then spent six years overseas working for several multi-national companies including Hyundai, Shell and OM Group (operator of the Swedish stock exchange) before coming to New Zealand with his wife Carolyn in 2001. John worked initially for Westpac and Perpetual Trust before joining Financial Strategies in 2004.
Outside of work John is a keen golfer and enjoys running and squash along with spending time with his wife and children. John also volunteers his time for a Christchurch based charitable organisation.
Glenda White
Glenda has spent more than 20 years working in the financial services sector in Wellington and Christchurch. Glenda joined Financial Strategies in 2007 and provides client service and administrative support to the client base. She brings a great deal of experience and knowledge to her position.
Glenda enjoys entertaining friends, walking and spending time with her family.